Hey guys! Slippery here. What an awesome month it was on Poptropica. Do you want a recap? Here we go.
Magic Fire and Young Fish were featured on the Poptropica Creator's Blog.
The Poptropica App has received over a million downloads.
Poptropica released their first-ever music album!
The fifth and final episode of Survival—Escape! was released to members.
Poptropica started to release video walkthroughs.
It was a shock that Poptropica didn't release PoptropiCon Episode 1: Line Forms Here to non-members but finally, it was released a week after the release of Survival Ep. 5.
Jon Pitcher made a video on how to draw a Poptropican head.
A lot of Poptropica Land creations were featured on Poptropica's Twitter account (including Thinknoodles.)
Two new advertisements were featured on Poptropica. Mr. Peabody and Sherman, Boxtrolls and a Disney Infinity ad.
Arabian Nights was finally confirmed as the next Poptropica island.
Poptropica added a brand-new common room of Poptropica, the Facili-tee.
Poptropica celebrated their 7th Birthday from the 18th of September till the 30th.
Poptropica Comics Week 19-22 was released.
Poptropica unveiled their last guest post on Roald Dahl's site.
Woah. That's a long list. Let's head to the news! 🙂
Remember, the 2000 Hits Special is still on! You can ask me anything you'd like! Just click this link and then, comment anything below.
Poptropica's last post on Roald Dahl's site is now up and check out how Poptropica created the gameplay of Charlie and the Chocolate Factory Island! Make sure you also check out the gallery right on the blog and I'm sure you'll be amazed!
Next on the news, Poptropica is showing some of the behind-the-scenes of Poptropica islands! Here, take a look!
This is the evolution of how the logo of Mission Atlantis came to the logo we see today. What is your favorite? My favorite is the original logo or the 5th logo on Round 3. Next!
Poptropica also added the evolution of how the Arabian Nights logo came to Poptropica. Here it is!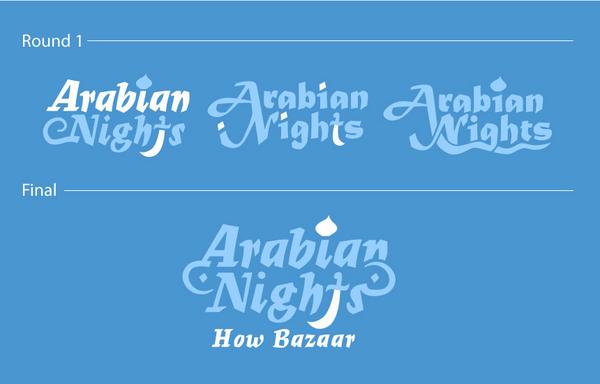 What's next on our list? Oh. This might be pretty interesting. 😀
This is one of Poptropica's "rejected for now" idea. Nothing is much known on this island but what I know is that it features a waterpark and that's the setting of the island!
What do you think about the island? Next and last news!
Poptropica has been answering some questions on Twitter and take a look at them! These includes a sneak peek of the next island, some clarifications, etc.
Does the Marvel Disney Infinity ad show up? If it doesn't here's the answer.
What will be our next Poptropica island? Here's their answer.
So what do you think of all the news? Leave a comment below!
-Slippery  XD