UPDATE: Poptropica unveiled a new behind-the-scene moment. What do you think it is? I don't want to spoil it. Check it out.

Hey guys! Slippery here. I have a lot of news for you today. Just before Arabian Nights' debut on Poptropica!
First, Poptropica Labs received a brand new update! It's the furniture or as the Creators call them, props. They are the pre-made objects that you can place on your creation. Here's what they look like in-game!
Here's what the Props menu looks like in Poptropica Land. The Creators said that you can just select the prop, and then you can place any prop along the grid. You can unlock more props with Poptanium and more of them are coming in the future.
Next, Poptropica is going to release the first episode of Arabian Nights and the fifth and final episode of Survival! Well, this day is going to be exciting!
Well, there's a brand new advertisement in Poptropica! Just in the season of spookiness, a Lockwood & Co. advertisement has made a spot on Poptropica. There's a quest so let me help you through it.  So, the advertisement is just anywhere on the Ad Space of SUIs and here's what it looks like!
So, just click the door and you will enter the advertisement building. As you enter you will find this thing on your screen.
So, there's no timer or anything and you can start the interactive game right away. So, it's ghost hunting time! Now, run to the right. Up above you, just right of the staircase, you can see a moving teapot. That's the first ghost. Click the teapot.
Let's continue hunting ghosts! Move to your left. Another staircase will be there. Climb the staircases, until you find a mirror at the end. It is where the next ghost is. Click the mirror.
Last but not the least, climb one more staircase and then run to your right. Stop until you find a moving rocking horse. That should be the last ghost's spot. After that you will receive a Skull in a Jar that speaks!
To add up more news, Poptropica added more Arabian Nights behind-the scenes moments! You saw the logo yesterday but you haven't saw the developments of some scenes on the island.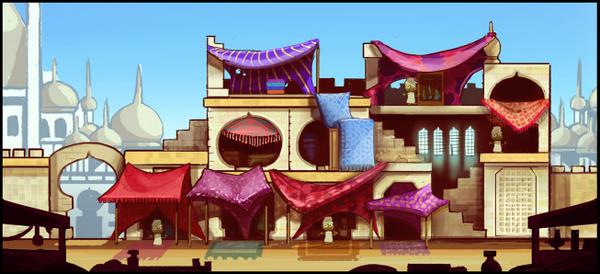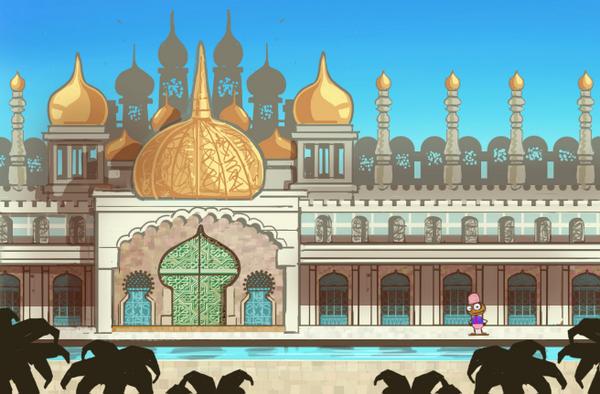 It doesn't end with those scenes! Even the NPCs had their own moment.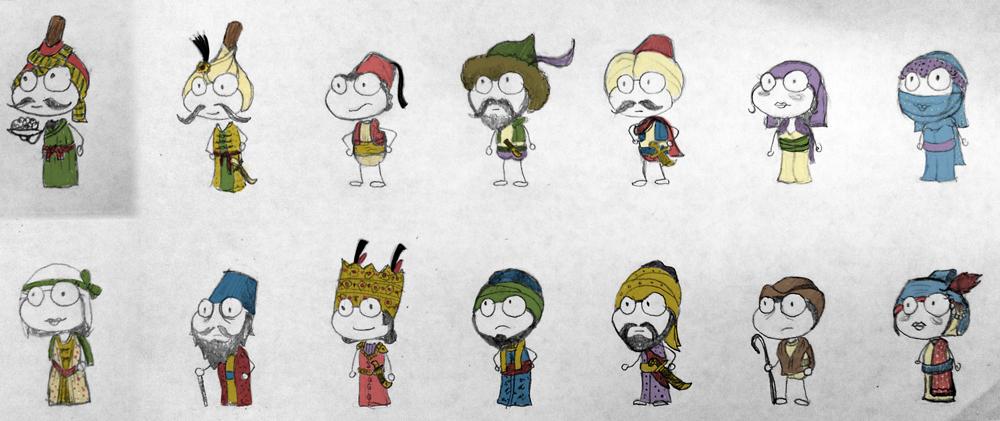 What do you think of the island's behind the scenes exclusive? The new advertisement? The update? Comment down below!
-Slippery XD