Hey guys! Sorry for the late posts. It was a busy week at school and I'm glad it's over! 😀 Anyways, Poptropica made some awesome updates this week? Do you want to know what they are?
Best of Land: Dream House!
Poptropica has announced the best creations on Poptropica under the theme of Dream House! They also said that they did look at every creation sent. There's a poll on the blog asking which Poptropica Land dream home stood out. Check these awesome creations! It even featured PHB's author, Friendly Fish aka Slanted Fish! Which of these creations is the best?
Here are the results of the poll on the blog as of now. Looks like Zany Crown leads the poll!
Cool Sponge- 110 (6%)
Friendly Fish- 181 (10%)
Golden Lightning- 100 (6%) 
Golden Lobster- 100 (6%) 
Hyper Fire-114 (6%)
Mad Comet- 112 (6%)
Red Sun- 74 (4%)
Small Tiger- 150 (9%)
Striped Fox- 58 (3%)
Zany Crown- 651 (39%)
More Behind the Scenes!
Poptropica released two new behind-the-scenes moment this week! Let's check them out below!
Poptropica released this behind-the-scene moment. This is for the 3rd (and final) episode of Arabian Nights. Wait, is that a female genie? Epic plot twist! I can't believe that! Arabian Nights just got cooler! Here's the next BTS moment!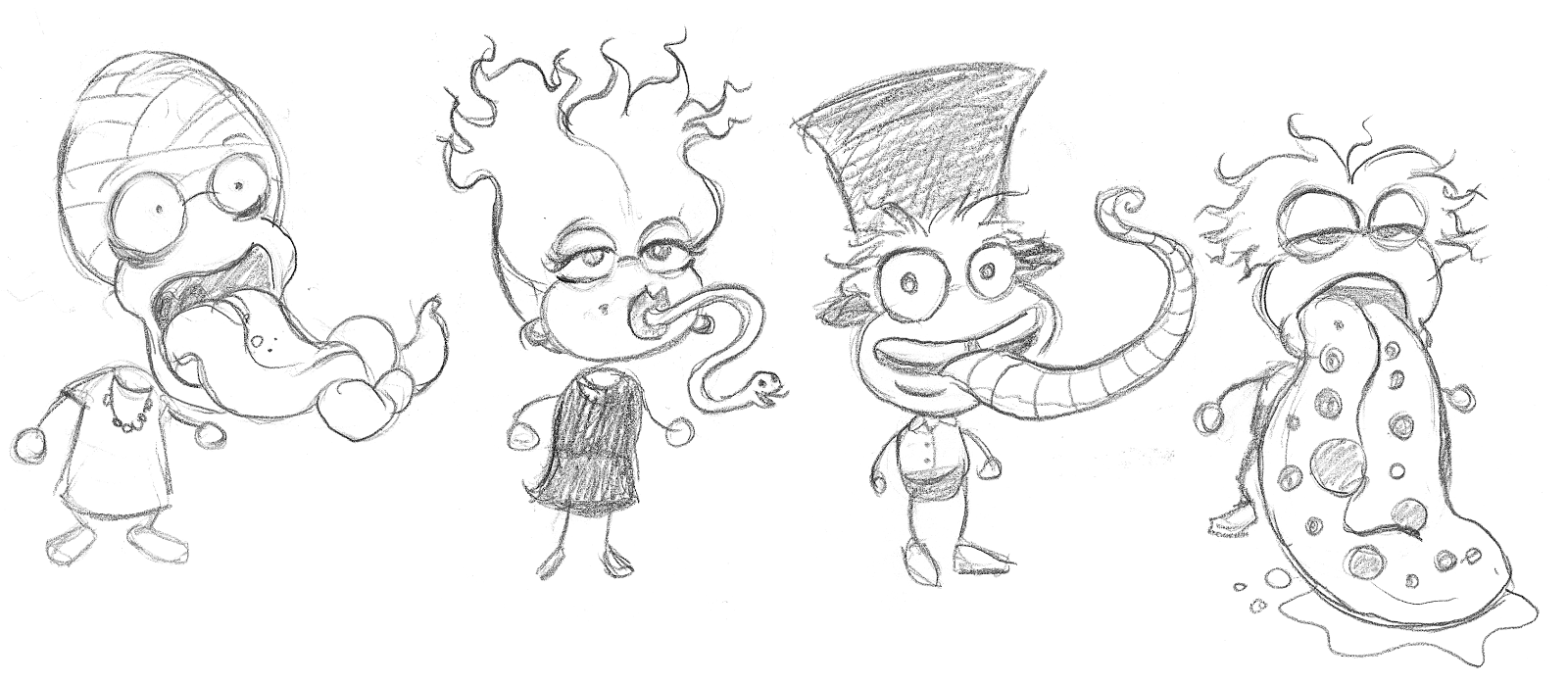 Here's a Poptropica artist, doodling Poptropicans with twisted and tied tongues. How amazing!
Arabian Nights and PoptropiCon Episode 2: Spoiler Alert available tonight!
You heard that right! The second episode of PoptropiCon and the first episode of Arabian Nights will be released tonight! Are you guys excited?
Speaking of Episode 2, Poptropica released a brand new costume! It's a Popzilla costume! Nice one, Creators!
The costume looks awesome! I wish I was a member!
Poptropica Land Video Guide!
Poptropica also released a video guide on Poptropica Land. Now, it is by Captain Crawfish himself! Yay!
So, that's all of the news you need to hear today. I'll be updating soon! 😀 Thanks for the support and we're on to 3,000 hits! Do you want a new theme? Just comment down below.
-Slippery XD