Yeaaah! It's my birthday! Happy birthday to me! I'm 14! 🙂 (This was last Thursday.)
Enough with the birthday shenanigans and let's head on to this post!
Episode 2: Spoiler Alert—Now available!
Get your decks ready and your Elf Archer costume because the convention is now opened to all! I must say, the second episode is way better than the first episode. Also, I love the card game with the Mighty Action Force and the epic ending!
Haven't played the second episode yet? Click this to play Poptropica!
RIP R.A. Montgomery, 1936-2014
I'm very sad for the departure of R.A. Montgomery, the creator of the Choose Your Own Adventure series. He passed away at the age of 78.  His book was the inspiration for Nabooti Island, which is one of Poptropica's islands and the Creators noted that his books proved that reading is an adventure! Indeed it is. 😦 If you want to know more about Choose Your Own Adventure or R.A. Montgomery, check out this site.

The Next Poptropica Island—Sneak Peek!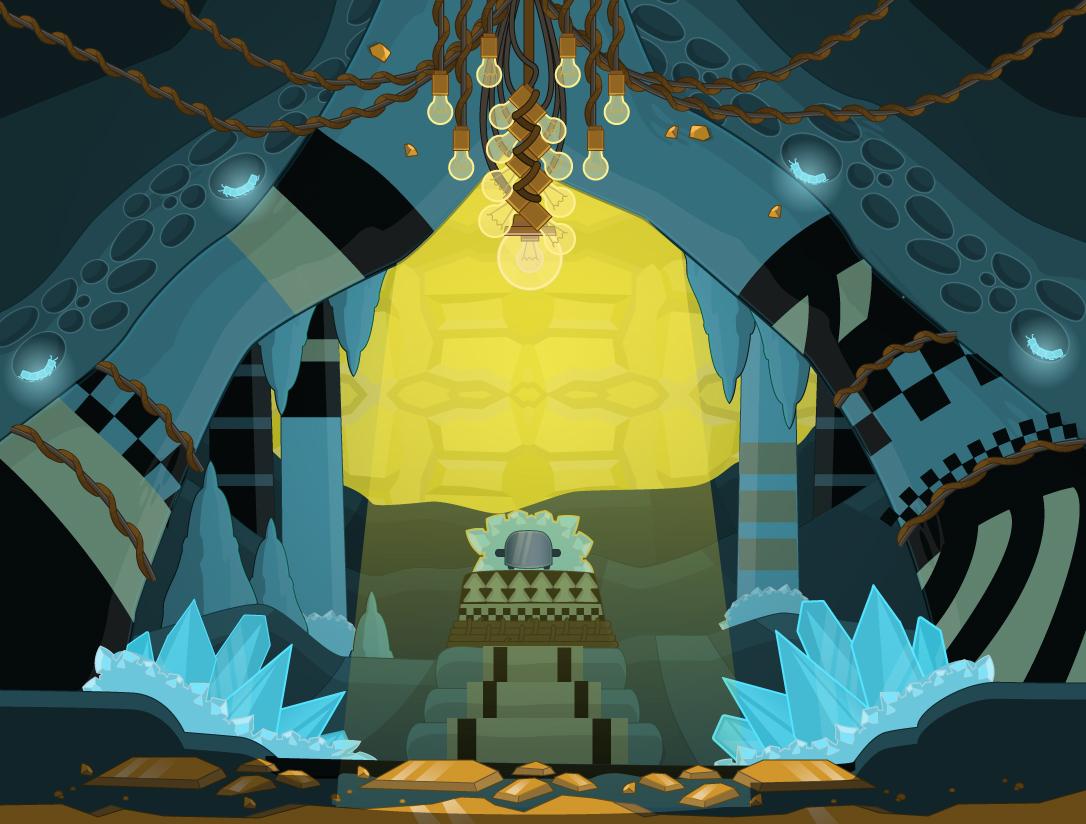 So, as you can see above, Poptropica has just released a BIG BEHIND-THE-SCENES moment! This room is called Palace Interior scene. The island is yet to be announced so we had our wild guesses. I guessed Twisted Thicket Two but the Creators said it isn't. Someone guessed "Underground Adventure" and the Creators said "Very good!" and that means, the island will be an underground adventure. :O
Poptropica Land's Best of the Best: Zany Crown!
So, last Monday, Zany Crown's terrific tree house was claimed as the best of them all! As a treat, the Creators had a quick tour of her Dream Home! Capt. Crawfish also mentioned the re-release of Poptropica Land to the public which will happen in January 2015.
So, that's all of the updates needed to be posted and I hope you enjoyed this post! Happy birthday to me again!
-Slippery XD